Happy December 1st!!!
Last year I set myself the challenge of taking part in Blogmas. I'll be honest, it was a lot of work posting every day throughout December in the lead up to Christmas Eve. I mean, a lot a lot but I loved it. It really did help me get into the festive mood, even more than I already was.
This year, I won't be taking part. Sorry to all of you that enjoyed my Blogmas posts last year.
Instead I thought I'd take part in Vlogmas. If you didn't know, S and I have our own YouTube channel. It's nothing serious, just a place for us to share little videos of our days out and adventures with family and friends we don't see very often.
The support we've had already is so overweleming, so thank you to every one of you who has already subscribed. It really does mean a lot!
The thing is, we haven't uploaded a video since our little trip to Skegness in August and I've been itching to get something recent uploaded. I thought seeing as this will be our first Christmas in our new house, I really wanted to document it.
As this is our first ever time taking part I wasn't quite sure the best way to approach it so I created a little poll on Twitter recently and asked you wonderful lot, whether you'd prefer daily vlogs or weekly vlogs and, I was actually surprised weekly vlogs won. So rather than uploading a video everyday throughout December, we will be posting weekly vlogs every Saturday evening at 6pm.
I hope you are as excited as we are!
If you're not already, please be sure to subscribe to our YouTube channel for all things Vlogmas.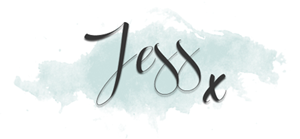 Keep up to date with me by following on
Twitter | Facebook | Instagram | Bloglovin'