As sad as it makes me to write this post. This is not the end.
I am pleased to announce that I will be launching a brand new blog over the next few days. I was hoping to just rebrand, but I really felt like it was time to start a fresh - I'm not fully sure if this is the right thing to do or not but I hope you lovely lot, my readers, will join me over on my brand new blog when it launches next week.
You will find me at Who's That Girl?
See you there!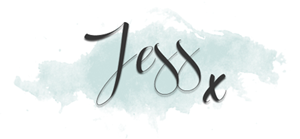 Keep up to date with me by following on
Twitter | Facebook | Instagram | Bloglovin'